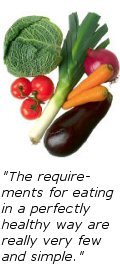 Success!
You're now a confirmed subscriber to the Be Well! ezine and VIP member of the Science of Being Well Network. Welcome!
Your download instructions have been emailed to you. In case there's a problem in delivery, they will be automatically resent in 24 hours, so there's no need to email or resubscribe. If you haven't already done so, be certain to follow the instructions below so you'll receive the second notice and all the gifts to come.
Getting past SPAM filters
Because of the prevalence of SPAM, you or your Internet Service Provider (ISP) may have SPAM filters set up on your email. (If your ISP has done it, you may not even be aware that your messages are being filtered.) You may also be using a SPAM filtering service like SpamArrest, Matador, ChoiceMail, or something similar.

If you are using filters of any kind it is very likely that you will NOT receive your download instructions unless you specifically set them up to ...
Allow email from these "domains:"
autocontactor.com
bizmailtoday.com
MCSSL.com
priorityoneemail.com
scienceofbeingwell.net
Tips!
Hotmail: Place the domains above in your safe list. This can be accessed via the "Options" link next to the main menu tabs.
AOL: Place the domains above in your address book.
Yahoo!: If you find the message has been filtered to your "bulk" folder, open the message and click on the "This is not Spam" link next to the "From" field.
Other providers: Try adding the domains above to your address book or contact list.
If these tips don't work: Call or email your ISP's tech support and specifically ask how you can be sure to receive all emails from the domains above. Follow their instructions for listing our domains.
If possible, also allow email from these IPs: 69.10.237.32 through 69.10.237.61.
Finally, remember that your download instructions will automatically be sent to you again in 24 hours, so there is no need to call or email to have them resent. In the meantime, do check your SPAM folder to see if the message is there. Thanks!