What's This All About?
Meet Mr. Wattles & Dr. Gayek
What People Are Saying ...
Articles
Private Consultations
Frequently Asked Questions
Download & Printing Help
How This Site Works
Get the book on MP3s!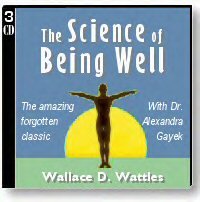 No time to read?

Find the print version confusing?

Not sure you have the strong faith that you can be well?

Ready to fill your mind with positive messages instead of the negativity of most drive-time radio?
Here's the solution!
Stay focused, guard your thoughts, and follow Mr. Wattles' advice to review the principles daily with this exclusive audiobook — the complete book read by and with additional material by Dr. Alexandra Gayek, founder of The Science of Being Well Network.

Plus, consider this: To get well and stay well, you must have faith and the personal application of faith. You must believe that healing is possible and that you can heal and be well.

Studies show that as powerful as your own belief is your doctor's belief that you can heal and be well. We also know that your mind picks up cues far beyond your conscious awareness.



Because I believe absolutely that you can be well, when you listen to me reading the book to you with my faith and feeling, your mind will pick up the subconscious cue from me that YOU CAN BE WELL.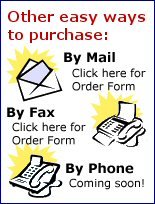 Get the complete book — approximately four hours running time — instantly on MP3s, and pay NO SHIPPING!

---

Order your MP3s securely online with PayPal


Click Here to Get Yours For Only $34.97!